Personal Details
| | |
| --- | --- |
| Address: | Available on request |
| Telephone: | Available on request |
| E-mail address: | tom.pike@xiven.com |
Profile
A hard working person, constantly seeking to expand his abilities. Can work effectively both on his own and as part of a team. Friendly and approachable, highly focused and motivated in his work. Thinks logically and can adapt ideas to the situation at hand.
Key Skills
Qualifications
BSc Honours degree in Computer Science from the University of Bath
4 A Levels (3 A, 1 B)
1 AS Level (A)
10 GCSEs including 2 A and 2 A*
RSA Text Processing II Part 1 – Distinction
RSA Word Processing II Part 2 – Distinction
RSA Text Processing III Part 1 – Distinction
Full, clean British driving license.
Employment
Other IT Experience
Position: Undergraduate
In the duration of the course, I studied technical subjects (such as Programming, Compilation Computer Architecture and Principles Of Computer Operation), mathematical subjects (such as Logic and Set Theory), design subjects (eg. Algorithms, Formal Program Development and Human Computer Interaction) and business studies subjects (including Information Management and Financial Accounting). As such I have a broad knowledge base in the many areas of Computer Science.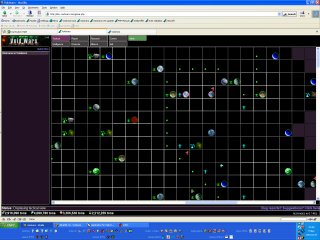 Position: Administrator and Developer
For my final-year project at the University of Bath, I created a web-based multiplayer strategy game. After my degree course was completed, I decided to continue work on this project under the name of "Voidwars". Voidwars had more than 80 players from all over the world. It is written in PHP and connects to a MySQL database in order to generate the HTML, CSS and JavaScript that form the basis of the game interface. Extensive use is made of Dynamic HTML (DHTML).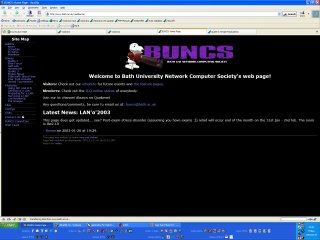 Position: Committee member / Webmaster
My responsibilities as a committee member involved helping to set up and run networks at society LAN meetings, troubleshooting hardware, software and configuration problems on other members' computers and writing articles for the society website. As webmaster my responsibilities were to ensure that the web pages were kept up-to-date, and to ensure that all new pages were web standards compliant.
Interests
I have built my own computer and have customised it to my own needs and specifications. I have also undertaken contracts to custom-build computers for various individuals.
Outside of computing, I have a keen interest in music, in particular I have been a member of the Blakesley Benefice Church Choir and Skala Operakor. I enjoy playing table-top role-playing games, board games and computer games. I also enjoy outdoor activities (such as climbing, canoeing, sailing, hiking and cycling).
Referees
Available on request.